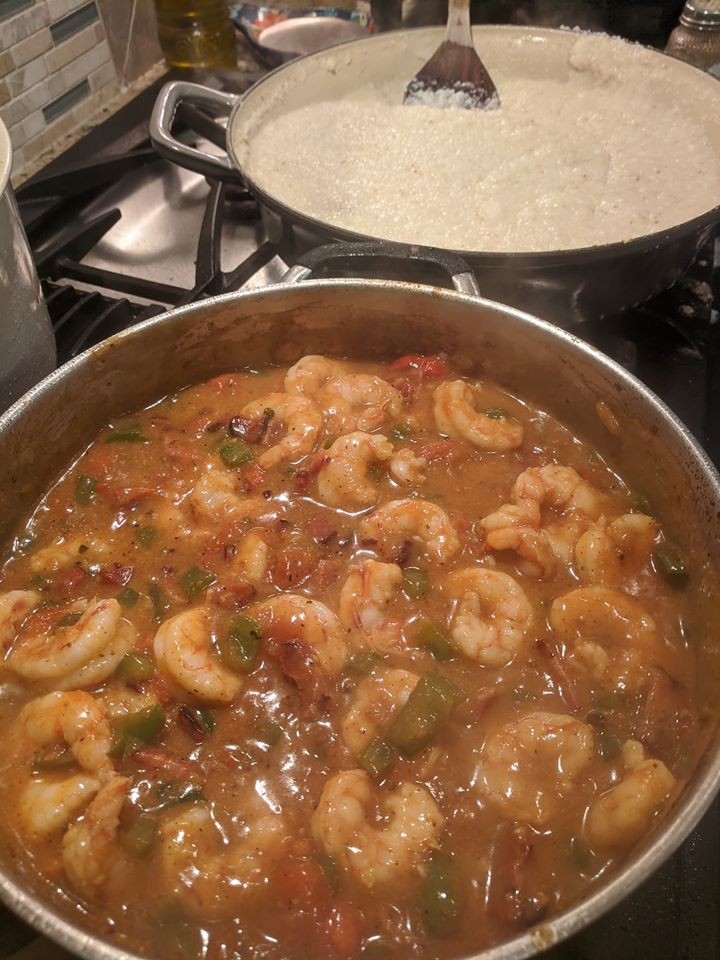 Shrimp and Grits is a classic Southern dish that's quick enough for a simple weeknight meal.
You can even cook the grits hands-off while you prepare the shrimp.
These are a few of my favorite quintessential Southern dishes that I came to love during my few years living in the South.
I was shocked when I first discovered how ridiculously easy it is to make shrimp and grits, because it's such a typical restaurant dish that I think of as really flavorful and full of pizzazz.
But it actually makes sense as the perfect way to show off all the local, wild shrimp that is so good and fresh in the area. The simple flavors enhance the shrimp while still letting it shine.
Living in Coastal Georgia, I would often drive down the road and see people selling fresh shrimp on the side of the road, freshly caught from their boats.
INGREDIENTS:
5 slices of meat
1# shrimp
1/2 onion chopped
1 small tomato chopped
1 small bell pepper chopped
1T garlic powder
1T Gullah (or you could use creole) season
2T Wonder gravy flour or normal flour
1.5 c any broth or water
Salt and pepper to taste
Directions:
Cook bacon and remove. Cooked chopped veggies in grease till soft. (If you have picky eaters just puree the veggies).
Add shrimp, chopped bacon and seasoning cook for 2 min.
Add flour to broth/water, mix well and then add to pan. Cook till thickened about 5 min. Turn off heat.
Quarantine tip: if you don't have veggies you could use 1/2 c salsa to get the flavor