You take a yogurt cake base. You make a great salted butter caramel sauce, you pour everything into the dough.
A recipe that caught my eye while leafing through the magazine "Pâtisserie & Compagnie" n ° 14. I wasn't super excited that it was a yogurt cake, but the Salted Caramel got the better of me, and I'm delighted with the discovery.
Not only is it good and very melting, but its pretty amber color immediately whets your appetite. I have also supported the color by substituting part of the sugar with blond vergeoise.
Armed with our barely used minivan DVD player and snacks, we packed up The Littles and set out for a lengthy drive up to the North Shore.   After living in Minnesota for nearly six years, it's high time we took the plunge and headed "up north" where apparently all the locals spend their summer days.
We must have felt a need to make up for all these past summers that we never did the up-north thing, because we went well past Duluth and all the way up through Grand Marais. We went so far as to set our feet on the Canadian border…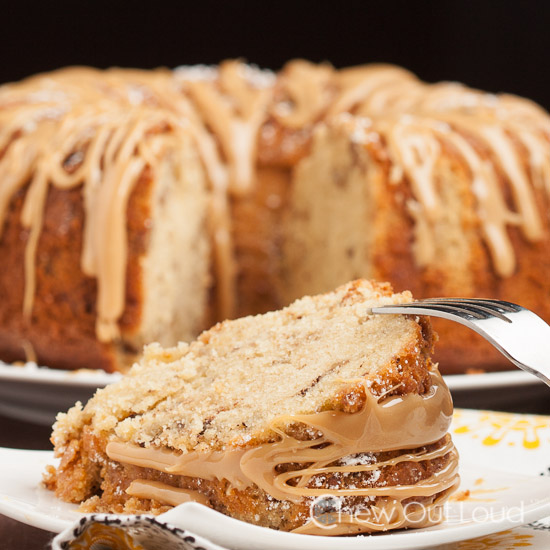 I didn't anticipate the 30-40 degree drop in weather between the Twin Cities and Grand Marais.
I was clueless to the fact that we needed more than shorts and hoodies.  I mean, really.  Nobody told me about the ominous thunderstorms that weave in and out all day long.  The kind that makes you pull over to the side of a dirt road 'cause you can't see a thing in front of you.
Pathetically, I scoured the small town gift shops looking for pants for The Littles.  Apparently, pants are not a hot gift shop item.
Thankfully, we did get to make our way to some crazy gorgeous waterfalls and hiking trails, covered by canopies of beautiful forest trees.  It's the kind of nature that reaches all your senses and puts you in awe.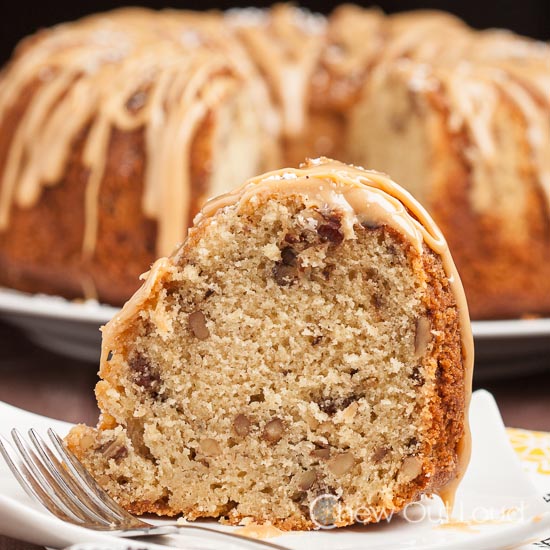 And, despite the windy hailstorms we encountered, we had a phenomenal time sightseeing and sampling the local eats of the North Shore.
We munched on freshly made donuts so good, they're literally dubbed the "World's Best."  I had one of the best pizzas ever, made by a guy named Sven.  #Truth.
Naturally, we didn't forget to bring a truckload of goodies for road trip munchies.  I clearly didn't bring enough.
I wish we hadn't eaten all of this Brown Sugar Caramel Pound Cake so soon.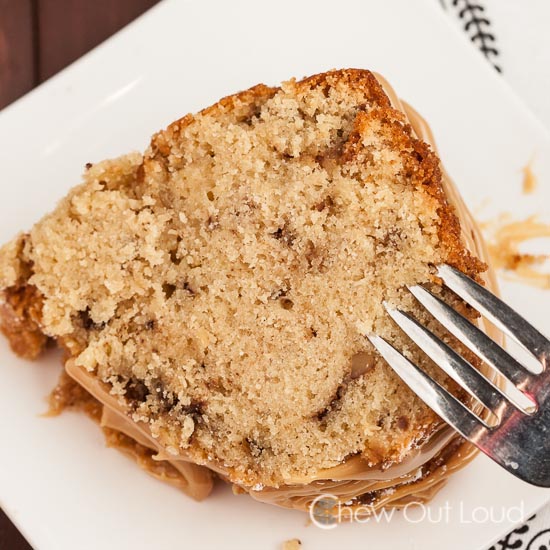 This is some awesome pound cake.  It's not a traditional pound cake like this uber buttery one.
This Brown Sugar Caramel Pound Cake is packed with, well, brown sugar.  It's rich and dense.  Moist and buttery (very buttery.)  It's lathered in a creamy milky caramel.
Not any caramel, but a caramel made from sweetened condensed milk, so you KNOW it's got to be great.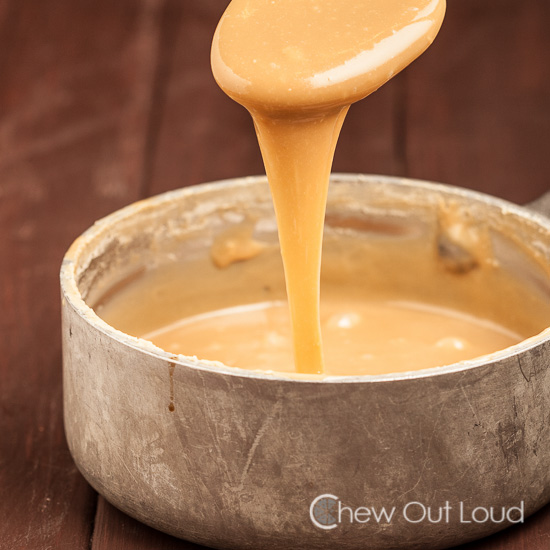 I couldn't stop scraping the pan and eating every last bit of yummy cake scraps.  Desperate, maybe.  Insane, not really.  Worth it, totally.
This Brown Sugar Caramel Pound Cake is the perfect brunch treat, next to your favorite cup of joe.  It's also a fabulous dessert, next to a tall glass of milk.
It's also great for slicing up and taking on a road trip.  Just sayin'.
* Ingredients:
☞ 4 cups all-purpose flour
☞ 1 smal spoon baking powder
☞ 1/2 small spoon salt
☞ 1 cup whole milk
☞ 1 (9.oz) bag toffee chips
☞ 1 cup pecans, mashed
☞ 2 cups butter softened
☞ 3 cups light brown sugar
☞ 1 cup granulated sugar
☞ 6 large eggs
* Caramel Drizzle:
☞ 2 large spoon butter
☞ 1/2 small spoon vanilla extract
☞ 15 oz box sweetened condensed milk
☞ 1 cup brown sugar
* Directions:
1 – Preheat oven to 326 and sprinkle bundt pan with flour .
2 – Whisk  butter until creamy and add sugars whisking until thin . 3 – Add eggs one at a once in bowl, mix flour/ baking powder & salt. Add flour combine  to batter every other with milk, whisk  until just mixed . Add in toffee chips / pecans. Pour batter into pan & bake 84 min .
Let it  cool in pan about 9 min . Remove from pan, and let cool totally .
*  For Caramel :
In a medium pot mix  condensed milk & brown sugar; bring to a boil , whisking a lot and simmer about  9 min, beating much . Remove from heat; whisk in butter & vanilla. Let cool about 5 min before using .
ENJOY !!