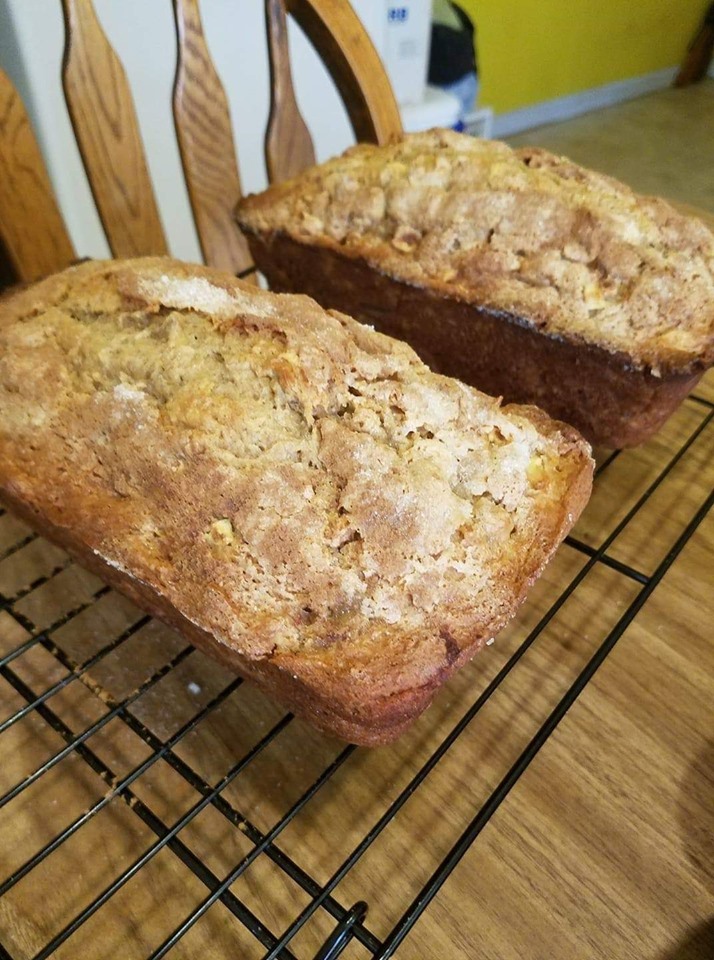 Ingredients:
1 can apple pie filling, mashed
1 yellow cake mix
4 eggs, slightly beaten
1 cup self rising flour
1 Tbsp cinnamon
1 medium chopped apple
Directions:
Whisk all dry ingredients , add wet ingredients. Fold in apples. Pour in 2 loaf pans, greased. Sprinkle sugar and cinnamon on top. Bake in 325 oven for 35 to 45 minutes. Cool and enjoy .